Information on Pain Care Medications
Medication management can be a challenging consideration for both doctor and patient, but the decreased pain that results is worth the effort. Many myths and superstitions have arisen around using medications to treat pain, but many of them are false. In fact, pain is a biological process with a set of symptoms that can be adequately controlled by medication. Some primary care doctors do not often know all of the medications and combinations that are so important in adequately controlling pain and may not have the time to delve into the full extent of your pain and how it impacts your life. For this reason, it is recommended that people who suffer from chronic pain seek out pain medicine specialists, who can help you find the best solution to reduce your pain and improve your quality of life.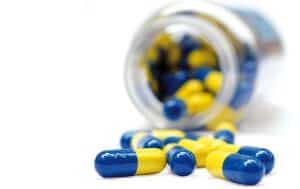 Below are links to information about medications used in pain management:
Anticonvulsants /
Nerve Stabilizers:
We do not prescribe opioids to those who are using marijuana or who are on benzodiazepine medications.
NSAIDS (Non-steroidal Anti-Inflammatory Drugs):
Antidepressants for pain control: