Our Promise

Complete Spine and Pain Care promise to listen to you to fully understand the medical, social and work issues related to your chronic pain. Pain syndromes can devastate the lives of those afflicted. We pledge to act as your trusted partner to help you restore your life as much as possible. Together, we will seek solutions to alleviate your suffering and to maximize your overall function and quality of life. Our staff is dedicated to working with you in a supportive and friendly environment to develop your own pain management treatment plan.
Mission:
We are committed to listening to our patients, evaluating and diagnosing their pain, as well as assessing their function and aspects of their life affected by pain. We work closely with our patients, as well as their physicians and allied health care providers to develop a complete, multi-disciplinary treatment plan that will optimize their function, improve their quality of life and help them return to the person they used to be.
Our Medical Director, Dr. Janet Pearl, has over 20 years of experience in treating patients just like you.
Janet D. Pearl, MD, MSc Discusses our Treatment Philosophy:
We highly value and are committed to:
Full communication with all of our patients' health care practitioners;

Highest quality of care;

Honesty and respectful relationships with our patients;

Gentle touch and concern for safety on all interventional procedures
Meet Our Medical Director: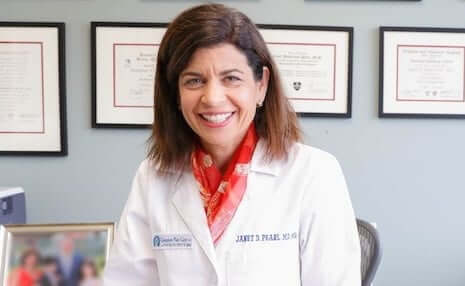 Janet D. Pearl MD, MSc
Diplomate, American Board of Anesthesiology with Certification in Pain Medicine
Medical Training
Fellowship in Pain Management, Brigham and Women's Hospital
Residency in Anesthesiology, Massachusetts General Hospital
Internship in Internal Medicine, New England Deaconess Hospital, Boston
Education
M.D., Columbia College of Physicians and Surgeons
M.Sc., London School of Hygiene and Tropical Medicine
A.B., Harvard College
Public Service
Trustee, University of Massachusetts
Member, Massachusetts Dept.of Industrial Accidents, Health Care Services Board
Coach, Girls Softball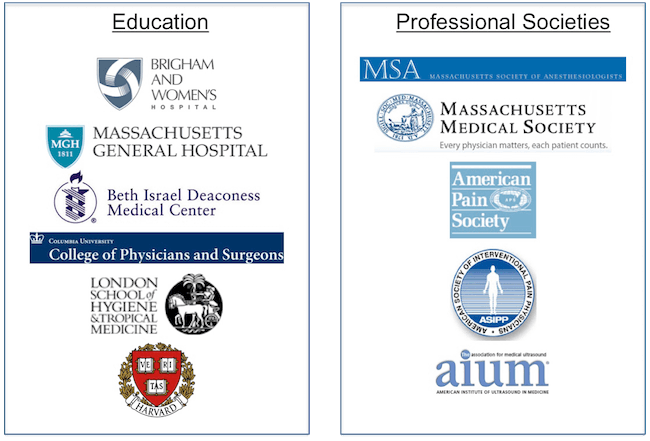 We are a highly dedicated and compassionate team of providers and staff who seek solutions to alleviate your suffering and to maximize your overall function and quality of life.


We treat all types of Chronic Pain. Chronic pain treatment is not only about determining the cause of your pain, but also helping you understand how pain is affecting your life & providing you with the tools to improve them all.


We offer a broad range of treatments to help relieve your pain from alternative treatments to state of the art procedures.