Suffering From Joint or Back Pain? 
Make An Appointment Now
Suffering From Pain?
We Can Help
What is it?
Ankle pain refers to any type of pain or discomfort that arises in or around the ankle. There are many different causes of ankle pain, ranging from injuries to a number of different medical conditions. Treatment options are dependent on the cause of ankle pain, which has to be determined before any specific treatment can be recommended.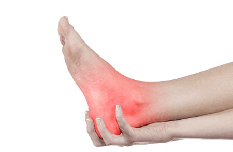 Common Causes of Ankle Pain